Genetic Counselor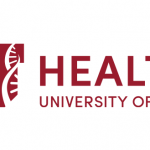 Website University Of Utah Health
This position is responsible for providing information and support to families who have members with birth defects, genetic disorders or who may be at risk for a variety of inherited conditions. Identifies, investigates, interprets and communicates potential risk factors and provides support and counseling to families and patients by referring them to relevant support services.
Corporate Overview: The University of Utah is a Level 1 Trauma Center and is nationally ranked and recognized for our academic research, quality standards and overall patient experience. Our four hospitals and seventeen clinics provide excellence in our comprehensive services, medical advancement, and overall patient outcomes.
Responsibilities
Performs genetic risk assessments by collecting and evaluating medical and family histories.
Analyzes and interprets information obtained from patient, medical records and resource materials.
Evaluates complex medical and genetic literature and incorporates it into clinical practice.
Explains testing options, procedures, test results and their implications; performs psychosocial assessment during genetic consultation and provides grief and crisis counseling as needed.
Works with health care team in development and implementation of the care plan.
Advises patients and families regarding financial and community resources.
Evaluates outcomes and modifies testing or medical recommendations.
Facilitates involvement of treatment team members, timely reports and scheduling of team conferences.
Contacts payers, and submits reports regarding initial assessment, expected outcome, cost and recommended discharge plan.
Ensures the payer is represented in staffing conferences when requested.
May engage in research activities related to the field of medical genetics and genetic counseling.
Knowledge / Skills / Abilities
Demonstrated potential ability to perform the essential functions as outlined above.
Ability to provide care to the population served.
Demonstrated human relations and effective communication skills.
Demonstrated knowledge of the principles of life span growth and development and the ability to assess data regarding the patient's status and provide care as described in the department's policies and procedures manual.
Ability to work independently.
Ability to promote the facilitation of open and accurate communication among patients, their families, referral providers, payers and the health care team.
Qualifications Required
Master's degree in Genetic Counseling from an accredited program.
Licenses Required
Current license as a Genetic Counselor in the State of Utah.
Additional license requirements as determined by the hiring department._
Qualifications (Preferred)
Certified as a Genetic Counselor (CGC), or eligible for certification, by the American Board of Genetic Counseling (ABGC).
Current license as a Genetic Counselor in the State of Utah (full/provisional).
Licensure to practice in a clinical field.
Working Conditions and Physical Demands
Employee must be able to meet the following requirements with or without an accommodation.
This position involves light work that may exert up to 20 pounds and may consistently require light work involving lifting, carrying, pushing, pulling or otherwise moving objects involving patient care or medical equipment.
Socialize this job opportunity to a friend, colleague, or family member:
EEO Statement
The University of Utah Health Care is an Affirmative Action/Equal Opportunity employer. Upon request, reasonable accommodations in the application process will be provided to individuals with disabilities. The University of Utah Health Care is committed to diversity in its workforce. Women and minorities are encouraged to apply.