Genetic Counselor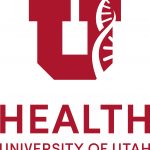 Website UNIVERSITY OF UTAH HEALTH
As a patient-focused organization, University of Utah Health exists to enhance the health and well-being of people through patient care, research, and education. We are looking for a full time genetic counselor, dedicated to providing excellent patient care, to join our growing high-risk perinatal practice. In addition to patient care, the position includes the opportunity for research, teaching, and supervising students with the University Of Utah Graduate Program in Genetic Counseling.
Responsibilities:
Provide prenatal and preconception genetic counseling.
Supervise genetic counseling students during their clinical rotation.
Opportunity to co-direct the perinatal genetic counseling course with the University Of Utah Graduate Program in Genetic Counseling.
Travel to local out-reach clinics.
Minimum Requirements:
Master's degree in Genetic Counseling.
Certified as a Genetic Counselor (CGC), or eligible for certification, by the American Board of Genetic Counseling (ABGC).
Current license as a Genetic Counselor in the State of Utah (full/provisional).
Living in Salt Lake City:
Love the outdoors? Look no further! Salt Lake City is nestled along Utah's Wasatch mountains allowing easy access to numerous outdoor activities including world-class skiing/snowboarding, rock-climbing, hiking, mountain biking, road biking, and so much more! Utah boasts five national parks within its borders. Salt Lake City also offers a uniquely vibrant and dynamic urban experience with many arts and entertainment options including theater, ballet, museums, restaurants, bars, music venues, professional sports teams, and festivals. Salt Lake City has a low cost of living index when compared to other major metropolitan areas making this a comfortable place to live.
Other Benefits:
Opportunity for flexible schedule.
Generous benefits including 401K with matching contribution and great health insurance.
Funding for annual conference with CEUs, local Association for Utah Genetic Counselors (AUG) conference, licensure, ABGC fees, and professional memberships.
Travel reimbursement.